1917
Tees Barrage International White Water Centre is featured in the highly anticipated and two-time Golden Globe winning movie, 1917. The film has also been nominated for 9 BAFTA's.
Film: 1917
Production Companies: Amblin Partners, DreamWorks, Neal Street Productions, New Republic 
Production Dates (on location at Tees Barrage): June 2019
Director: Sam Mendes
Cast: George MacKay (Pride), Dean-Charles Chapman, Mark Strong, Andrew Scott, Richard Madden, Colin Firth, Benedict Cumberbatch and many more
Below is the official trailer of 1917.
The scenes were shot on the 150 metre stretch of the long course in order to film several river scenes which were stitched together to make one longer continuous scene. This was all made possible because the centre had the ability to simulate extreme water conditions such as waves and rapids in a controlled environment.
See production action photos below.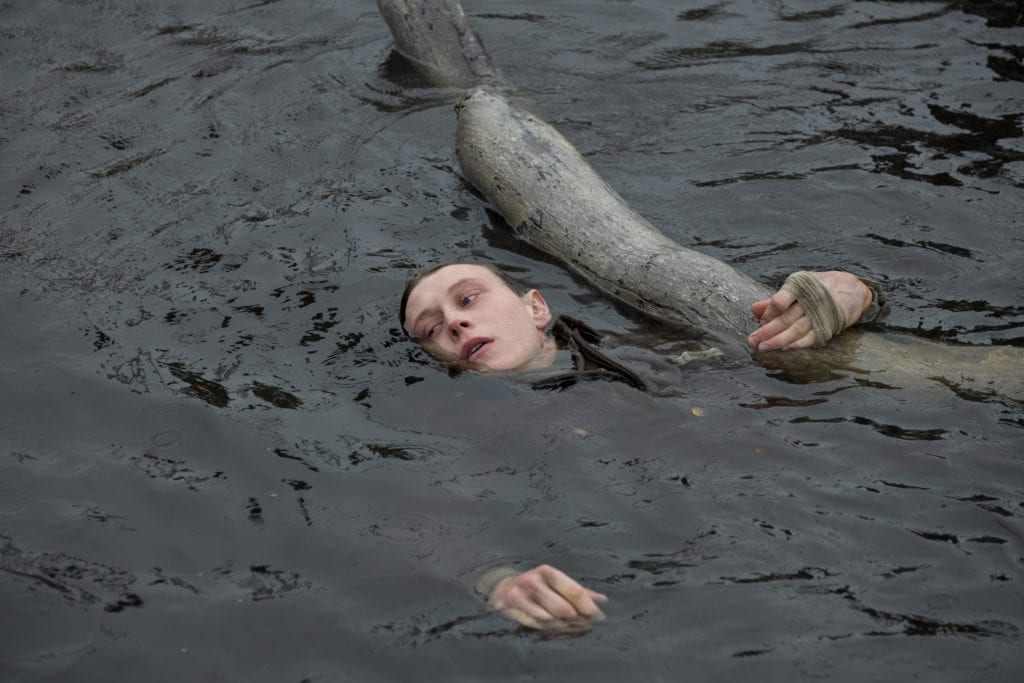 In a recent interview with Indiewire, Oscar®-winning cinematographer Roger Deakins, known for The Shawshank Redemption, No Country for Old Men and Blade Runner 2049, spoke about filming at Tees Barrage, "We literally built a road out of scaffolding that ran alongside the water flow. This was so that we could use a tracking vehicle to follow George down the course. A 20-foot telescopic Technocrane arm with a three-foot drop down to a Libra remote head holding our camera under slung beneath it, allowed us to boom out over the water. We used a Hydroflex underwater housing to submerge the camera for a short section of the work."
Behind the scenes production photos below.
Read more about the filming of 1917 here.
For more information about film production at Tees Barrage please contact enquiries@tbiwwc.com or telephone Chris Gibbens, Centre Manager on 01642 678000 for more details on your exact requirements.
Scroll down to take a look at some of the great productions that we have worked with.