Countryfile Pays a Visit to the Barrage!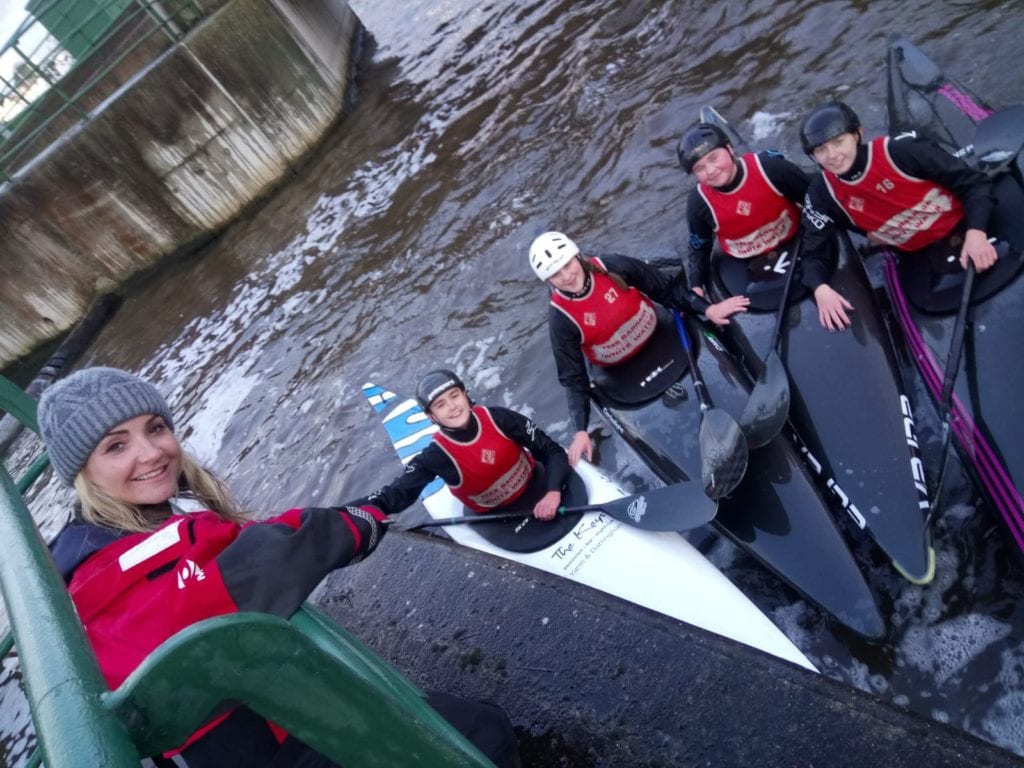 The popular BBC programme Countryfile spent a day filming at Tees Barrage International White Water Centre last week as they filmed seals and eels and interviewed volunteers from the River Tees Trust and Canals and Rivers Trusts chief ecologist Jonny Hart-Woods.
Presenter Helen Skelton watched Tees Active Sports Academy members Cary's Grey Thompson, Ellie Brown, Eve Ovington and Katie Bainbridge demonstrate their slalom paddling skills on the course, and then interviewed them asking how they first started the sport and the benefits of having a white water course on Teesside.
Helen who has paddled the Amazon River when she was a Blue Peter presenter then joined Tees Active member of staff Kyle Gale in a 2 person kayak and they both negotiated the white water course.
The Barrage has also been used by the popular ITV production of Vera and in July Daremaster a CITV programme was on site to film pupils from St Michaels RC in Billingham joining presenters in a white water raft as they paddled the course.
Chris Gibbens Tees Barrage International White Water Centre manager said, "It was fantastic to work with Helen Skelton and the production crew of Countryfile, the weather was far from perfect, but the Academy paddlers put on a great show for the cameras."
The piece at the Barrage is due to be broadcast on the Countryfile programme on December 1st!