Teessaurus Park Route
Visit the Teessaurus Park and explore the Ironmasters' Trail and learn about the industrial heritage of the River Tees.
This route passes beneath the Newport Bridge and a stop off at the Maze Park Nature Reserve is a must!
Teessaurus Park is a 10 acre recreational area and park which opened on the southern bank of the River Tees in 1979. The Teessaurus park is situated in what was the Ironmasters' district of Middlesbrough and the route has lots of information on the iron and steel industry that once dominated this stretch of the river.
From 1987 onwards, a life size brachiosaurus, brontosaurus, mammoth, stegosaurus and tyrannosaurus sculptures were added at the sides of the park – can you find them all?
The park has a large hill at towards the river which is a perfect picnic spot. Teessaurus Park also has its own small car park and has become something of a nature reserve and the route of the Teesdale Way also passes through this space.
Watch the video to explore the full route and follow our step by step guide with points of interest and key markers along the route.
Explore the Ironmasters' Trail
Head from the Barrage to cross the river and turn left
Head alongside Maze Park Nature Reserve and the big mound alongside the river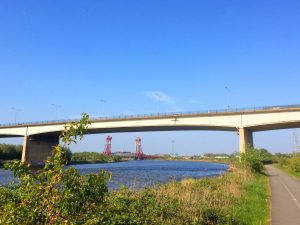 Head towards the Newport Bridge
Continue under the Newport Bridge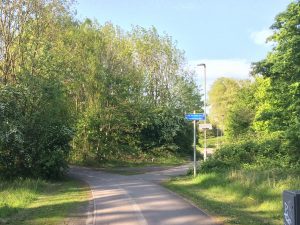 Directly under the Newport Bridge bear left and follow the River Route all the way to Teessaurus Park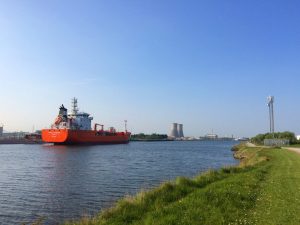 Continue along the river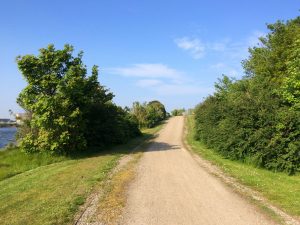 Slight gradient (be careful on the gravel)
Learn all about the Ironmasters' Trail along the way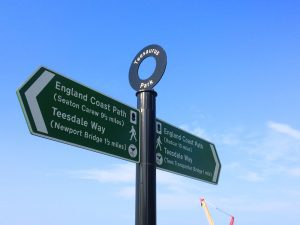 Turn right at the sign to arrive at Teesaurus Park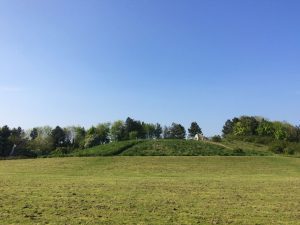 Explore Teessaurus Park with a picnic before returning along the same route back to Tees Barrage!