Tees Barrage International White Water Centre – A Thrilling Attraction for those Looking for a Different Type of Experience
We had the team from myhotelbreak.com visit us here recently at Tees Barrage. Find out what they experienced in this guest blog edition:
A guest of ours who had mentioned they had visited Tees Barrage International White Water Centre in Stockton-On-Tees said it was one of the best outdoor experiences they had encountered for a long time.
We looked further into visiting and we were sold straight away. It was a large outdoor attraction that ticked all the boxes for the group of 6 that went.
Let's find out more…
The modernised site is a world class facility so we were really excited about visiting. We were novices when it came to white water rafting so we knew we were in for a thrilling yet educational day out while also learning a new skill.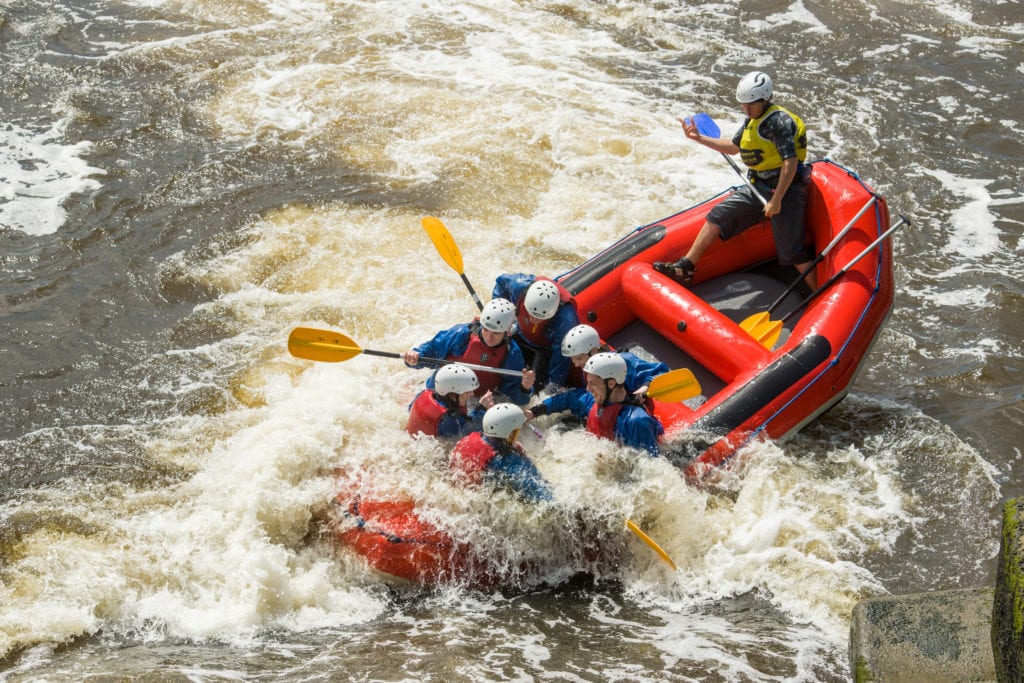 There are a load of other options available to visitors but white water rafting was the one for us. We were a bit nervous at the start but our instructor was just fantastic from the get go. Jake was able to explain everything in a simple way which enabled us to take in every safety tip relatively easily. The safety briefing gave the group the confidence and excitement about what lay ahead.
We were also provided with all the equipment before we headed out. We were in the water for around 2 hours and it was a really fun and exhilarating experience. We got absolutely drenched and a few members of the team fell out of the boat on one or two occasions but that was all part of the fun. There are 2 different runs on the white water course which gives you the chance to experience different drops, waves and turns plus the short course has the steepest artificial drop in the country! It really got the adrenaline going too. We got several runs down both runs, both forward and backwards.
It was one of the best team building breaks we've had and we can't recommend it enough.
To get more information on white water rafting and how to book click here.
We were keen to relax, take time out and discuss the experience we just had. The Oasis Café at Tees Barrage is great. Not only does it give you amazing views over the River Tees, there is a wealth of food and drink options too.
What else is on offer?
There are tons of options for visitors of all ages including families. Tees Barrage offer Powerboat Trips, Raft Building, Stand up Paddleboarding, Kayaking, Family Rafting, School Holiday Adventures plus much more. There is also Air Trail high ropes course located on site which looked like great fun and it was nice and busy with lots of happy, smiling families.
This is a world class facility offering families and groups an experience like no other. We can't recommend how much fun the centre was and will be back again for sure.
Experience something different this year at Tees Barrage International White Water Centre.